FACILITIES
Contemporary living with exquisitely designed apartments, furnished with style and sophistication.
Nestled within a beautifully renovated First-Republic villa from the 1930s, our apartment units are thoughtfully designed to seamlessly blend with the picturesque mountain environment.
Within the building, residents will enjoy convenient amenities, such as a ski room and secure bicycle storage, complete with charging options for electric bikes. For leisure and socializing, a playground, barbecue area, and cozy sitting space will be available, providing the perfect backdrop for spending time with friends. Moreover, apartment owners with electric vehicles will have dedicated parking spots equipped with charging stations.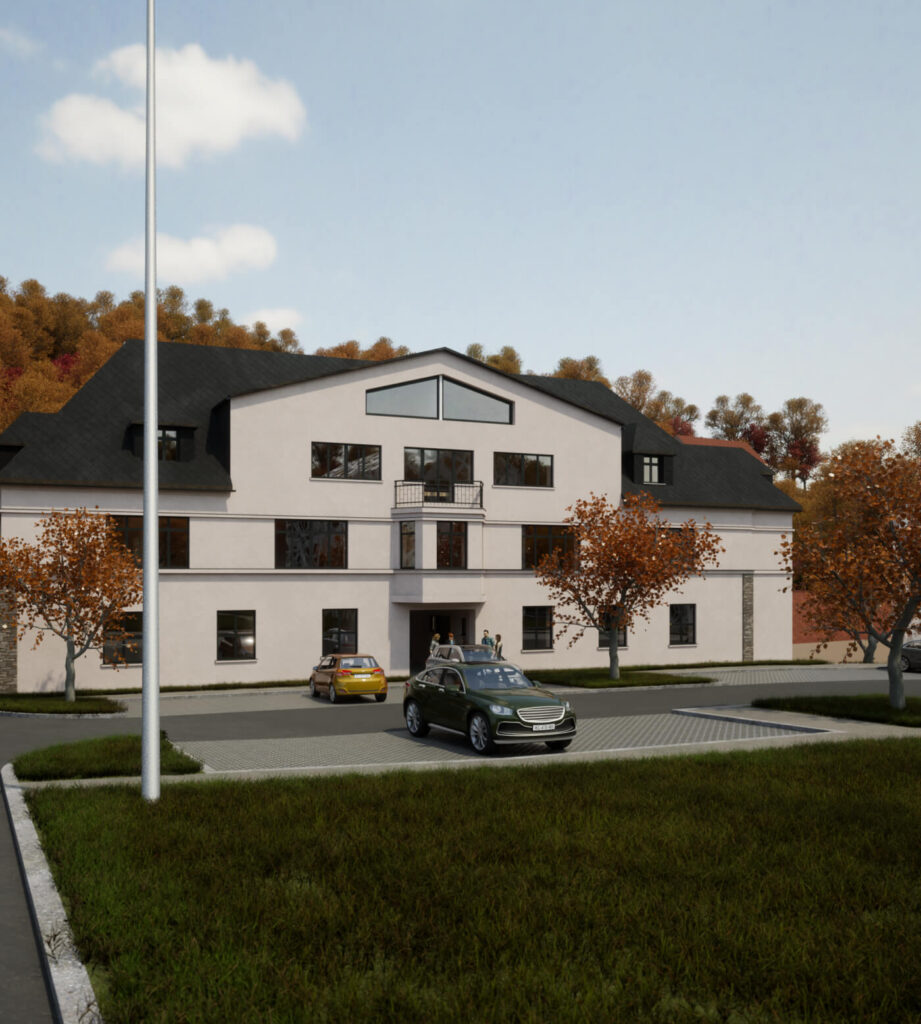 Interior
Discover the essence of mountain living in each unit, thoughtfully equipped with designer amenities that seamlessly blend with the natural surroundings.
Immerse yourself in interiors furnished with natural shades, creating a harmonious connection to the environment.
Experience the joy of a customized kitchen featuring built-in appliances, while the walk-in shower and designer stone sink on a wooden countertop add a touch of luxury to your daily routine.
The sleek black matte faucets complement the contemporary design, while the convenience of preparation for a washing machine enhances practicality.
Enjoy warmth throughout the apartment with underfloor heating, providing comfort in every corner.
Access your unit effortlessly with smart card unlocking, adding a modern touch to your mountain retreat.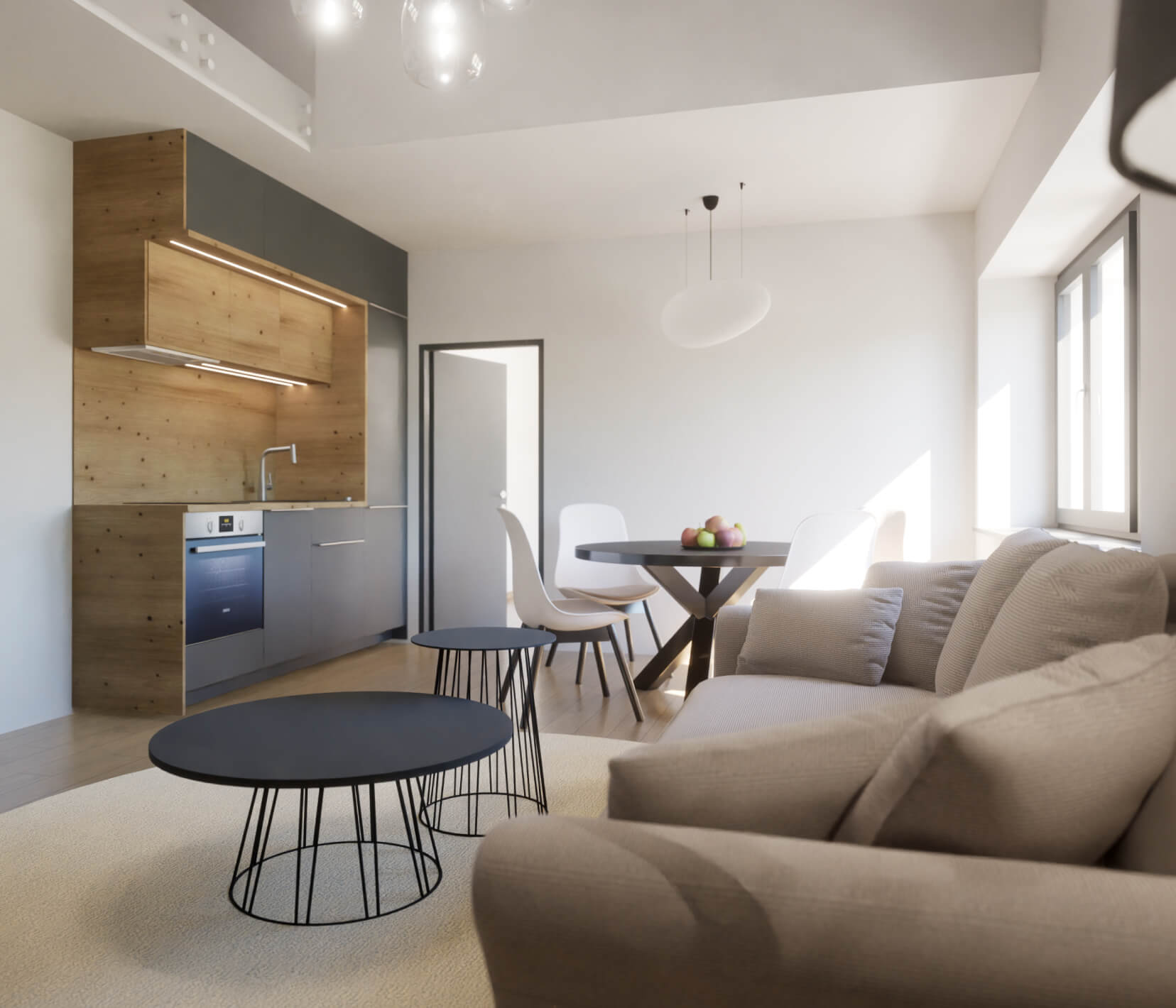 Exterior
At the heart of the Rejhotice Valley project lies a delightful array of outdoor and indoor amenities, meticulously designed to enhance your mountain experience and make your stay truly unforgettable.
Two outdoor barrier-free glass elevators
Electric car charging Ski and bike storage
Electric bike charging
Playground
Barbecue area
Parking space for each apartment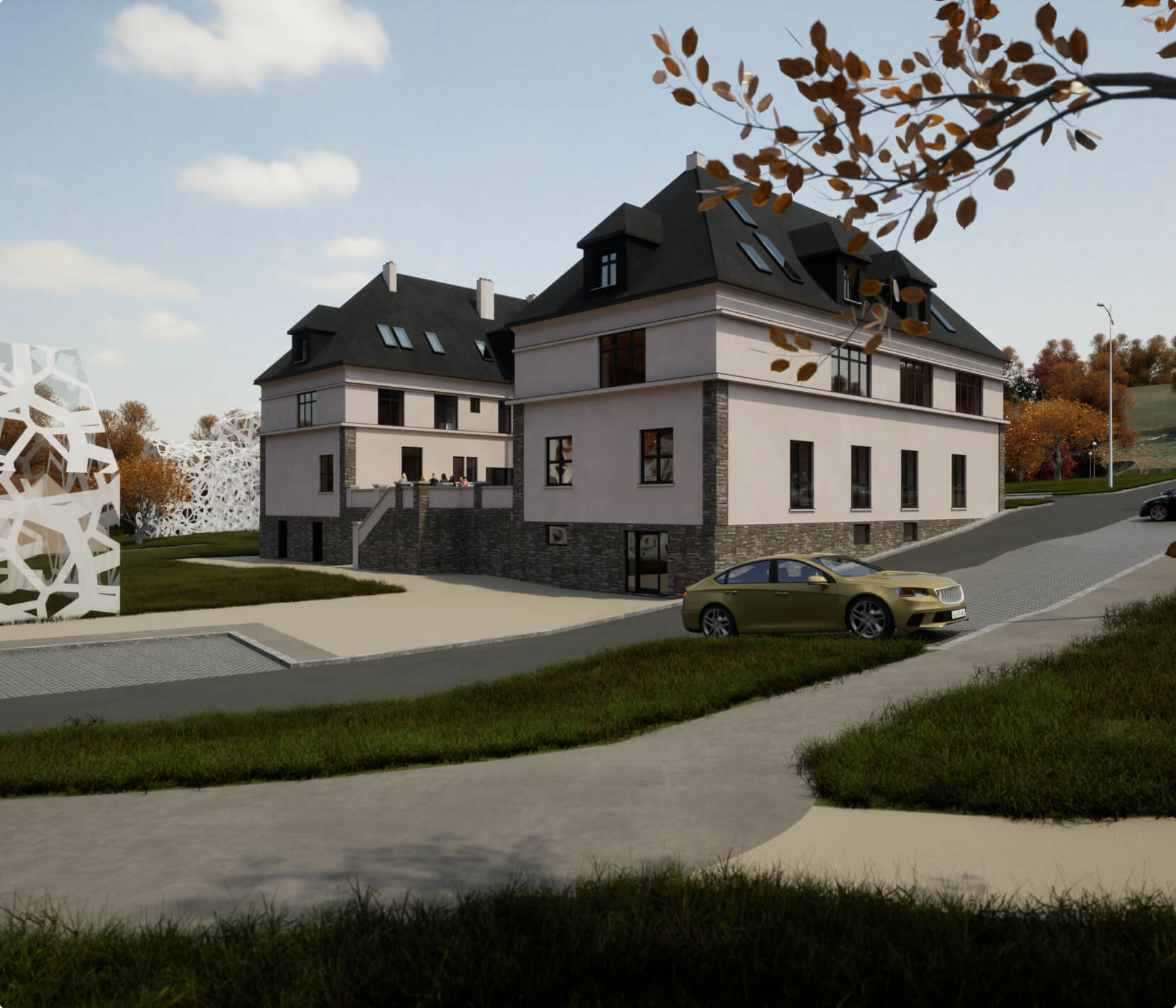 Building
Experience the epitome of comfortable living as the reconstruction incorporates high-quality materials, meticulously selected to meet modern standards.
Indulge in utmost comfort with the fully insulated building featuring a new roof and efficient plastic windows, each equipped with triple glazing.
Enjoy cozy living with underfloor heating in all apartments, allowing individual room temperature control through room thermostats.
Bask in natural light from the roof windows, some of which come with retractable balconies, complemented by electrically operated blinds and awnings for added convenience.